CLIENT
Anlatsin.com
DISCIPLINES
UI
UX
Product
INFO
We believe that the more experience we have, the better career choices we make; but, the information on careers are scarce and hard to obtain. To solve this problem, Anlatsin provides a platform for people to share their experiences that help others to decide which career path to pursue.
I undertook product development, UI/UX design and video production tasks. At this point, the initial project, unversitelianlatsin.com, was expanding and transforming to anlatsin.com which addresses to a broader audience. Companies were beginning to join for PR purposes as well as introducing themselves to future employees and interns. I assessed the general user behaviors and I decided to focus on visual over written content. As the product was developed further, first company to be a part of the website was Unilever which has been one of the most well known companies over the world. Multinational and/ or major companies such as Vodafone, Microsoft, Nestlé and Garanti Bank followed.
We started using Google Analytics, Google Trends and HR Manager. As the 70% of the visitors were new comers, and directed to the site via Google, my primary goal was to have more visitors directed to the website and have them spend longer time in the website. Therefore, as the product was developed, prototypes were generated with the data obtained from Google Analytics, a wireframe was set up, transformed into a design, and after the mockup stage, it was subjected to a test by university students and companies via A/B testing and the final product surfaced. 
The biggest difficulty in this project was that it was a start-up company and I had to undertake more than one task and, therefore, I had to take on many responsibilities. By carrying out these tasks successfully, I have achieved an increasing number of clients to more than 60 domestic and foreign companies in just 2 years, finding different solutions to different clients' needs and offering the product as a mobile app as well. As a result, the number of visitors has increased from 12k to 20k in the last three months and the duration an average visitor spends on the site and the number of clicks to the website have been extended with the help of the new design.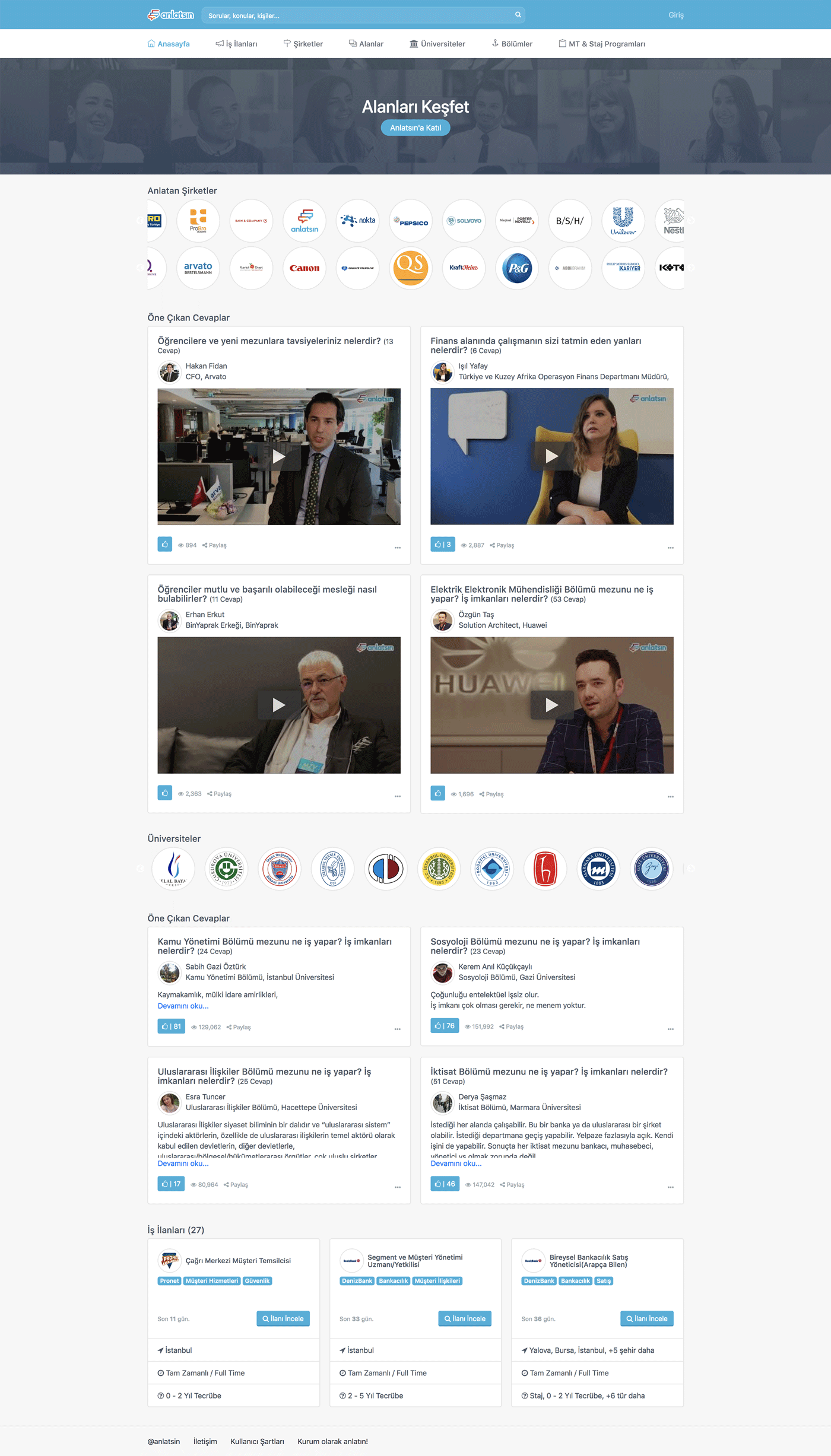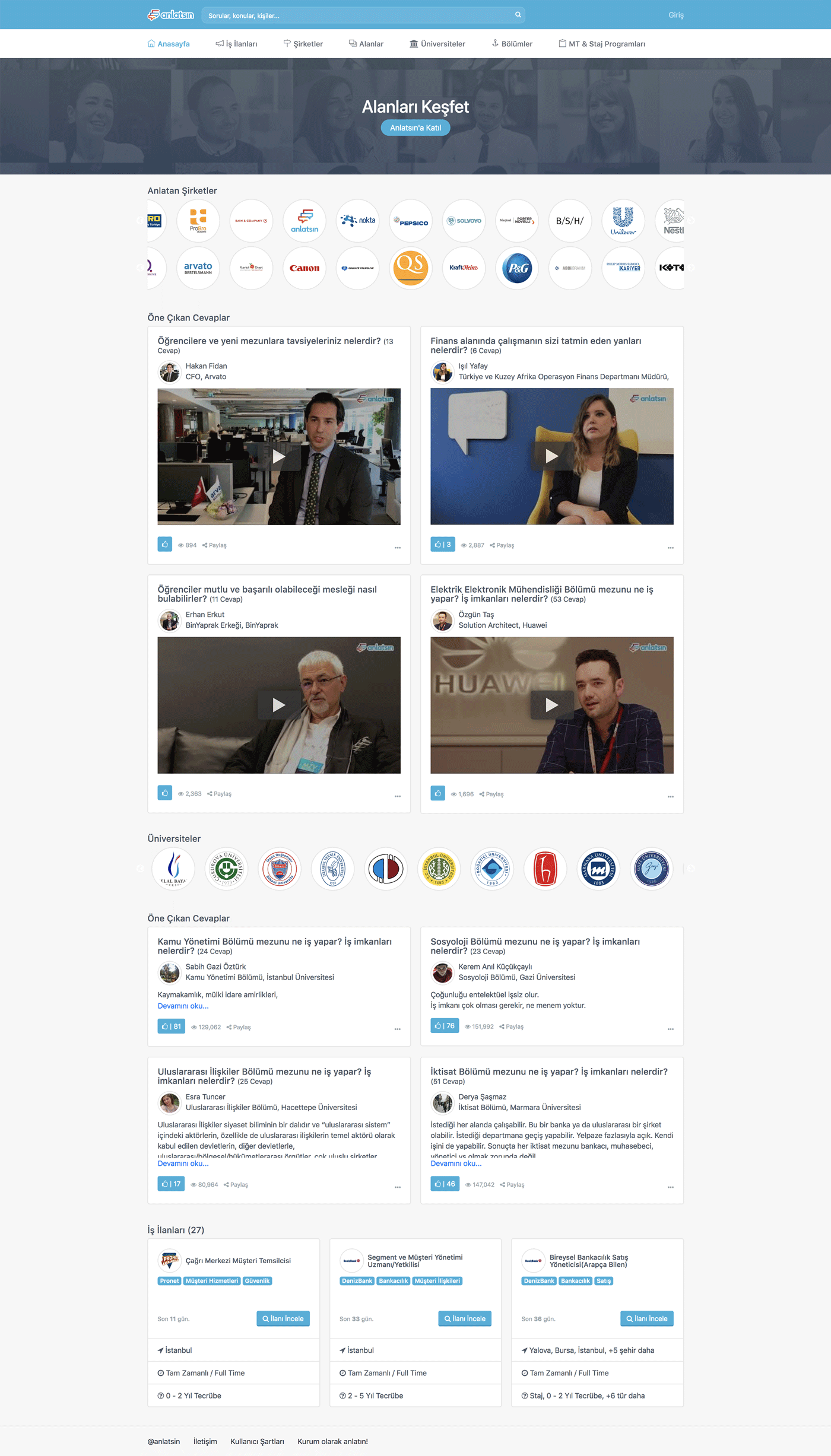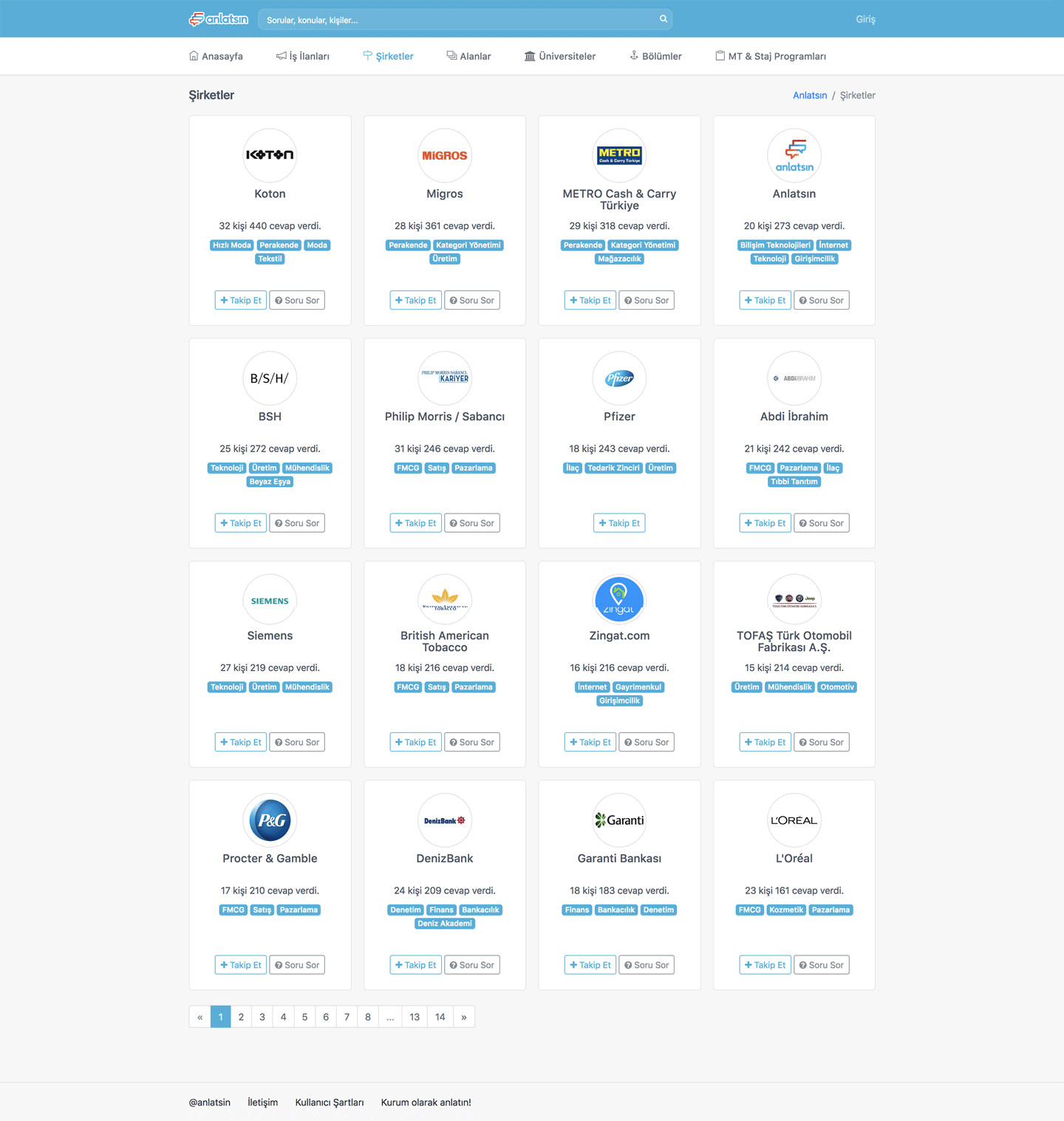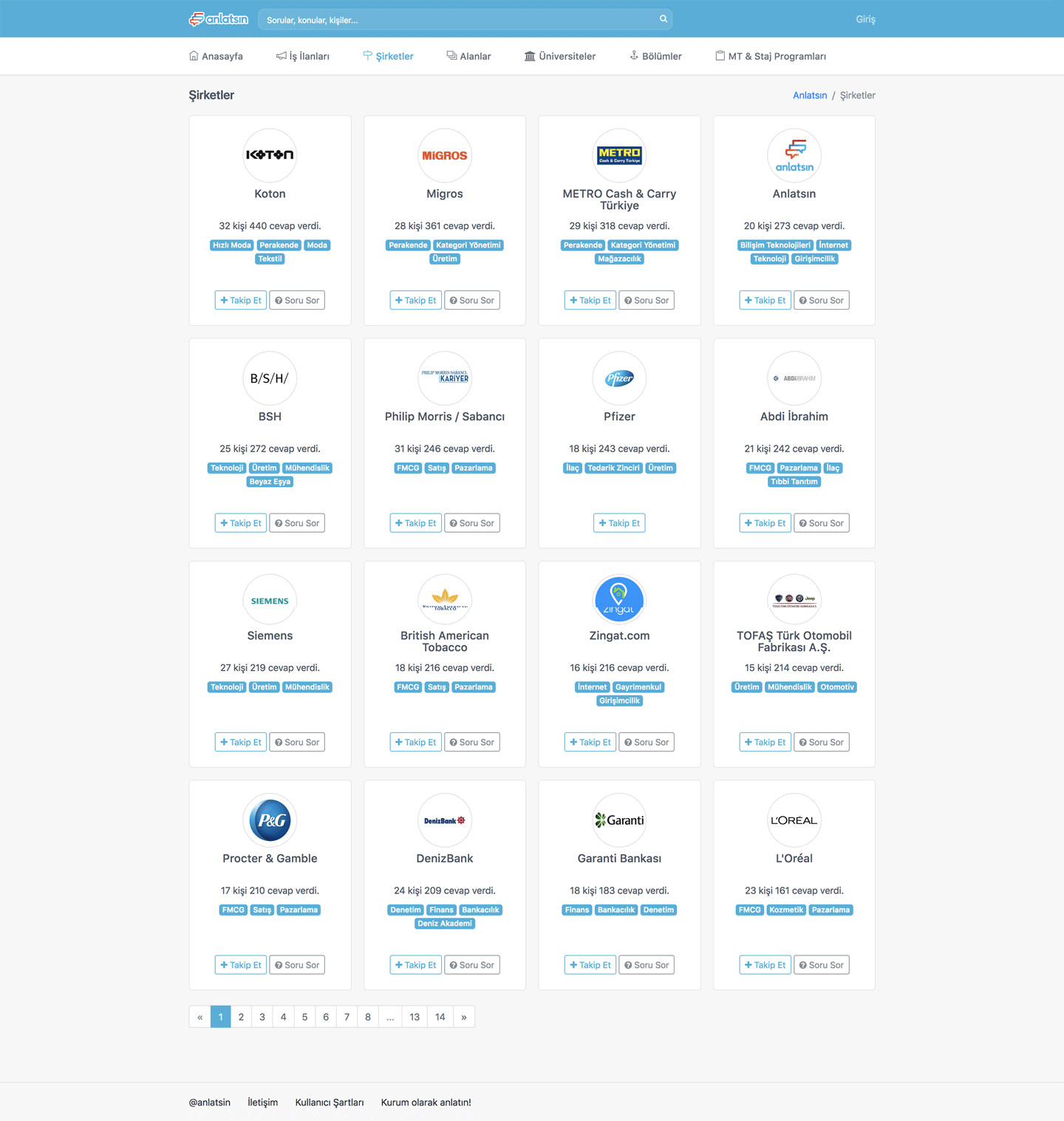 Company Profile w/ Search